Over the years there have been record attempts for the weird, the wonderfully wacky, and the downright brilliant right here in Qatar.

From the world's largest football to the longest selfie stick, there are lots of amazing attempts you might not have heard about.

Whether you're looking to bolster your quiz knowledge, or just want to celebrate Qatar's successes, we've rounded up the Guinness World Records smashed right here.
Fastest 300 km by speedboat
Speedboats are a lot of fun, but we can't say we've ever done much more than a few donuts in one, and never a serious journey (mostly because we're not James Bond villains). But Sheikh Hassan bin Jabor al-Thani and Abdullah al-Sulaiti completed quite the journey on their speedboat back in February 2010, tackling 300 km in just an hour and 55 minutes and 14 seconds. The impressive feat was completed on a Nor-Tech speed boat named Qatar Challenger with a twin gas turbine engine that is also used on Cobra helicopters. Vroom vroom.
Fastest circumnavigation via both Poles by aeroplane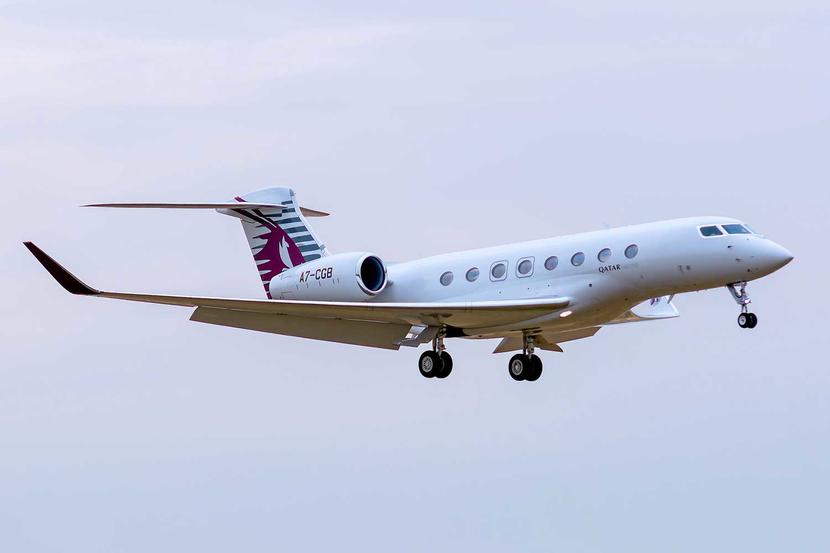 Qatar Executive, the business jet wing of Qatar Airways, flew all the way around the world via the North and South Pole in record time on July 11, 2019. The incredible feat took 46 hours, 40 minutes, and 22 seconds, and included three refueling stops along the way in Chile, Kazakhstan, and Mauritius. Four pilots were involved — Captain Hamish Harding, from the UK, Captain Jacob Bech, from Denmark, Captain Jeremy Ascough, from South Africa, and Captain Yevgen Vasylenko, from the Ukraine. If you want to know more about the record-breaking flight, you can check out the One More Orbit documentary, which was released last month.
Fastest crossing of Qatar on foot
We don't know what would possess someone to cross Qatar by foot, particularly as many Dohaites rarely walk anywhere other than from their house to their car, but Jad Hamdan did exactly that in December 2019. The France-native walked from Al Ruwais to Salwa, taking one day, 23 hours and 56 minutes to complete his route. Apparently he decided to walk the distance as "he is always looking for new ways to push his limits", and has also climbed Mount Kilimanjaro. Good for him, but you won't catch us trying anything like this any time soon.
Largest bulletin board
How does one define a bulletin board? Can any board become a bulletin board once you stick something on it with a tack? Philosophical questions aside, Family Consulting Centre (Wifaq) and Qatar Social Work managed to create the world's largest bulletin board in November 2019. It was 105.72 sq m, and weighed a whopping 1,052 kg. The world record was completed to coincide with International Children's Day 2019, with more than 5,500 children's wishes attached to the board. Let's hope they all got what they asked for.
Largest chandelier
Not many of us are fancy enough to have a chandelier in our homes, although you've probably spotted a fair few dotted about the city in five-star hotels. You should keep an eye out for one in particular though, which is the largest chandelier in the world. Located at the Ali Bin Khalifa Al Hitmi & Co building, the chandelier has 165,000 LED lights, and weighs a whopping 18,000 kg. The chandelier, named the Reflective Flow, took two years to be built, and measures 38.5 m in length.
Largest flag draped
Qatar certainly likes to go big on its National Day, and back in 2013 the country marked the occasion by creating the world's largest flag. At 101,978 sq m, the flag was the size of 14 football pitches, and absolutely smashed the previous record of 79,000 sq m. Sadly, you can't go and see the flag today, as it was turned into 200,000 satchels for school children in 60 countries. A worthy cause.
Largest football
With the Qatar World Cup on the way in 2022, it seems very fitting that the world record for the largest football is held here. Doha Bank organised the creation of the monstrous-sized ball, which has a circumference of more than 38 m and weighs 96 kg. It took 15 people four weeks to build in Pakistan, before being deflated and shipped to Doha. Doha Bank wanted to build the football to "support the country's growing role in soccer". Mission accomplished, we'd say.
Longest continuous cycle path
Cycling is on the rise in Doha, not least because of the Olympic Cycling Track near Al Khor Road. At 33 km long, the track was awarded the title of longest continuous cycle path in the world earlier this year. It has 29 underpasses and five bridges along the route, all of which mean your journey is smooth sailing (or should we say smooth riding?). It means you can hit speeds of up to 50 km per hour without having to worry about cars. You should give it a try, if you haven't already.
Longest pita bread
As long-time carb fans, we love bread, and think the more bread the better. The team at Jana Bakers also seemingly agree with us, and in 2008 proved their dedication to the cause, baking the longest pita bread in the world at 128.5 m. To put that in perspective, this pita bread was about as long as the Great Pyramid of Giza is tall. We're not sure what happened to the bread after it was baked, but we're hoping it wasn't eaten by just one person. Even we couldn't manage that.
Longest selfie stick
Nowadays we all take a few too many selfies and go to extreme lengths to get the best shot. Whether you've asked your mate with longer arms to hold the camera, or used the flashlight from someone else's phone to get the perfect lighting, we're all guilty of it. Sky Climbers, a creative program aimed at young Qataris, took this to the next level on September 19, 2017, when they used the world's longest selfie stick. The 18 m pole was used to take a picture at the program's graduation ceremony, presumably so they could fit all the graduates in just one snap. Very impressive.
Most consecutive football passes
Another day, another world record for football in Qatar. To celebrate Qatar's National Day in 2014, Qatar Petrochemical Company (QAPCO) decided to complete the most consecutive football passes, at 596. Each pass had to be longer than 10 m, and participants were aged between ten and 60 years old.
Most contributions to a painting by numbers
In a paint-by-numbers with a difference, 12,384 people helped create a portrait of Sheikh Tamim bin Hamad Al-Thani, the Emir of Qatar, breaking the world record for the most contributions to a painting by numbers back in 2017. Each person had a 56.25 sq cm patch to paint, on one of twenty-seven 224 cm by 120 cm canvases, which were then joined together to make the painting. It took eight days to complete ahead of celebrations for Qatar's National Day.
Most expensive telephone number sold at auction
If you're anything like us, you've grown quite attached to your phone number over the years. It rolls off the tongue, and you'll have developed your own beat for repeating it to others, whether you're a fan of the 4-4, the 2-2-2-2, or something completely rogue. But some people reject the number provided by your mobile phone provider, and pay a premium for a number with repeated digits or one of personal significance. The most outrageous example of this to date was on May 23, 2006, when an anonymous bidder in Qatar paid QR10,000,000 for the number 666-6666. Yes, you read that correctly, they paid US$2.75 million for a number. Before you get too wound up, the sale was part of a charity auction hosted by Qatar Telecom, so at least the cash went to a good cause.
Most push ups (using back of hands) in one minute
This Guinness World Record is quite a mouthful, and very specific, but it seems push ups are a popular category. There are world records for the handstand push ups, decline push ups, and even elevated tiger-bend push ups (we're not sure what this one is, but it sounds difficult). The one we're interested in, however, involved push ups using the back of your hands, and was given to Abdul Latif Mahmoud Saadiq in Doha on November 20, 2009. Saadiq managed a whopping 132 push ups, which is incredible, particularly as we can't even manage one (on the back of our hands or otherwise).
Underwater swimming (scuba) – distance in 24 hours
This world record is an oldie but a goldie, having been set way back in 1985. Paul Cryne and Samir Sawan al Awami swam nearly 79 km from Doha to Umm Said and back again (while using scuba diving gear, of course) in a 24 hour period. We shudder to think about how pickled their fingers must have looked by the end of their time at sea.
Largest Monopoly board
As one of the most popular board games in the world, basically everyone has tried their hand at extorting rent from their friends and family. In 2011, four lucky families got to play on the world's largest Monopoly board, at 216 sq m. We're not sure how long that took, but it hopefully ended in a more peaceful manner than our usual games (which end with the board being flipped). Sadly, the world record was snatched from Qatar by the Netherlands in 2016, when Studentenvereniging Ceres built a board 900 sq m in size. Fair play.
Most clothes collected in 24 hours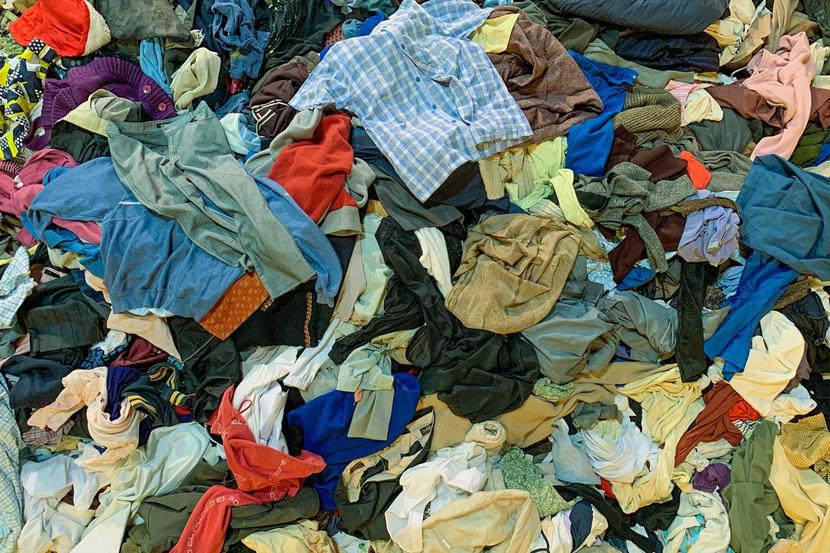 Back in May 2014, Qatar Charity broke the world record for the most clothes collected in 24 hours, collecting nearly 30 tonnes worth of items. More than 130 volunteers took part in sorting the donations, which were used to raise money for those living in poverty in the Central African Republic, Yemen, and the Philippines. Qatar held the record until 2014 when a group in Kuwait managed to collect 57 tonnes of clothing.
Qatar's biggest record breaker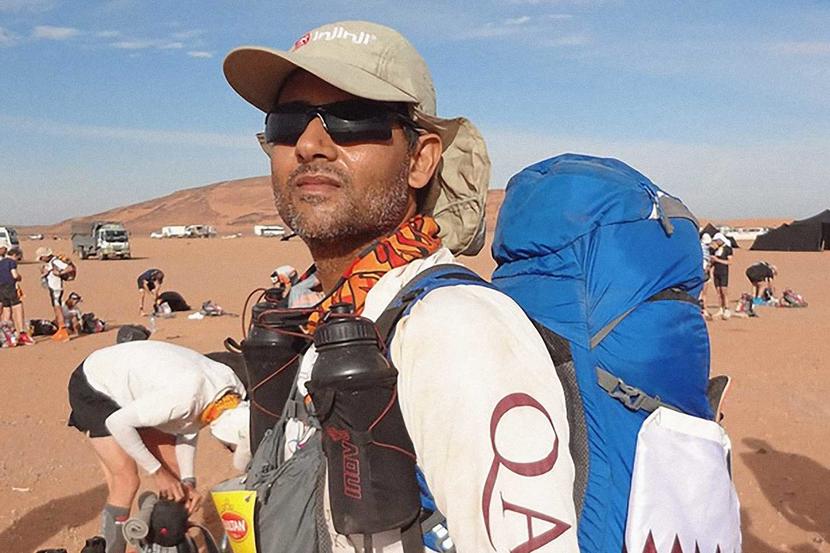 Ziyad Rahim, a Qatar-based banker, has beaten not one, not two, not three Guinness World Records, but six. Titles he currently holds include the fastest time to run an ultra marathon on each continent, and the fastest time to complete a marathon on each continent and the North Pole. In case you're not up to speed, a marathon is 42 km, and an ultra marathon is 50 km. We can barely run one marathon, let alone seven. We don't see anyone taking away these records any time soon.