f you're thinking about the best things to do in Doha, visiting a museum is one of them.
And the best museums in Doha really are fantastic. No matter what kind of thing you're interested in learning about.
If you can't decide where to go, read on for our picks of the best museums in Doha.
Al Thuraya Planetarium
Unfortunately, this planetarium at Katara Cultural Village is yet to reopen, but we're mentioning it here because we think it's well worth a visit when it does. This museum is named after the Thuraya (Seven Sisters) cluster of bright stars, which is considered one of the most beautiful sights in the sky, and if you head inside you'll get to learn about this and more. The museum side of things covers astronomical figures and history, while the dome digital theatre is used during lectures and talks about topics including the space age and astronauts. We can't wait for it to reopen.
Currently closed.
Sheikh Faisal Bin Qassim Al Thani Museum
You get a lot of bang for your buck at the Sheikh Faisal Bin Qassim Al Thani Museum (FBQ Museum), thanks to its extensive collection which covers the Jurassic age up until the modern day and spans four continents. The museum is split into Islamic Art, Qatar Heritage, Vehicles, and Coins and Currency, and is a great way to learn about both Qatari history and the collector himself. Spend an extra QR15 for a tour of the collection, it's worth it.
QR25 (student resident), QR50 (adult resident), QR50 (student tourist), QR75 (adult tourist). Sun 9am-4pm; Mon-Thu 9am-4.30pm; Fri 2pm-7pm; Sat 10am-6pm. Al Shahaniya (4486 1444).
Mathaf: Arab Museum of Modern Art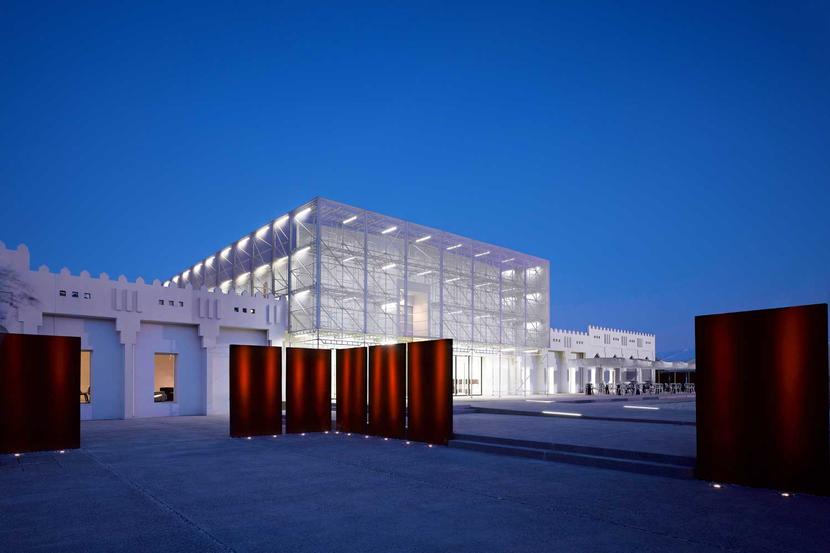 With more than 9,000 artworks in its permanent collection, there's plenty to see at Mathaf: Arab Museum of Modern Art. It's one of the best art galleries in Doha, and there are three temporary exhibitions on display for you to enjoy right now, too. These include Huguette Caland's largest solo museum exhibition in the world, and a showcase focusing on art and culture in Qatar between 1960 and the modern day. The art gallery also regularly hosts events such as lectures or panels, although most of these have moved online to comply with coronavirus restrictions.
QR25 (students, residents), QR50 (adults), free (kids under 16). Sat-Thu 9am-7pm; Fri 1.30pm-7pm. Education City (4402 8855).
Msheireb Museums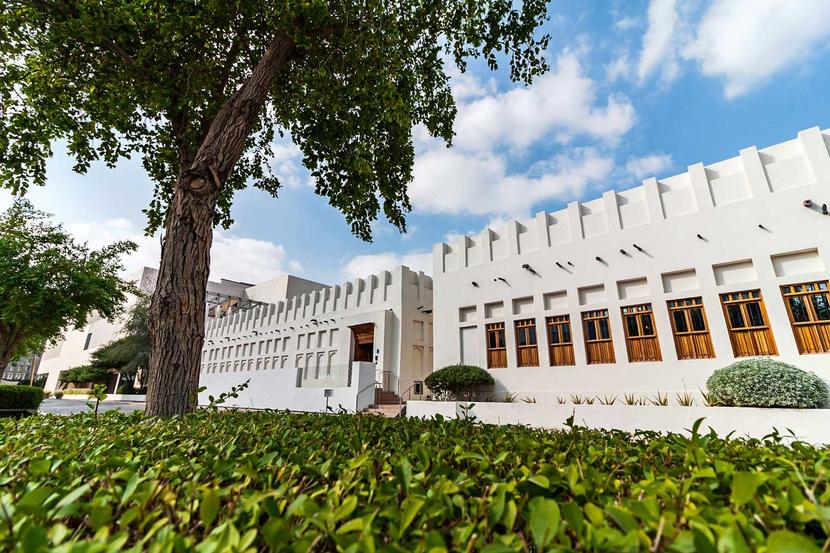 Another great spot for maximising your culture absorbing time, Msheireb Museums is home to four different museums. The museums focus on topics including Doha's architectural history, the history of the slave trade, and traditional Qatari family life. Plus, a visit here gives you an excuse to hop on the Msheireb tram, as the Heritage Quarter stop is located right outside.
Mon-Thu, Sat 9am-5pm; Fri 3pm-9pm. Msheireb Downtown Doha (4006 5555).
Museum of Illusions
Okay, we'll put our hands up and be the first to admit you're not going to absorb much culture on a trip to the Museum of Illusions, but it is pretty cool. There are plenty of optical illusions for you to try, as well as upside down rooms, infinity tunnels and holograms. We recommend heading here with friends or family, as it's just not as fun on your own.
QR80 (adults), QR60 (kids aged 3 to 15). Sat-Thu 9am-10pm; Fri 1pm-10pm. The Gate Mall, West Bay (4020 6273).
Museum of Islamic Art
If you only have time for one art gallery in Doha, it has to be the Museum of Islamic Art. Everything about it is spectacular, from the location and the architecture to the collections inside. We could easily spend hours wandering the halls, but if you're in a rush, you can find a highlights tour on the MIA website. There's currently an exhibition dedicated to the late Sheikh Saoud Al Thani, featuring items from his personal collection including antiquities, jewellery, photography, and modern and contemporary artworks.
Free (residents), QR25 (students), QR50 (adults). Sat-Thu 9am-7pm; Fri 1.30pm-7pm. Doha Corniche (4422 4444).
National Museum of Qatar
No visit to Qatar would be complete without a trip to the National Museum of Qatar. It gives you an amazing overview of the country's history, which is split into three chapters — Beginnings, Life in Qatar, and The Modern History of Qatar — and 11 galleries. There are some truly fascinating pieces on display, including ancient maps, and the Pearl Carpet of Baroda, which has 1.5 million Arabian Gulf pearls and other gems encrusted in it. Aside from the museum's pieces, the architecture of the building itself is also incredible, thanks to the work of French architect Jean Nouvel.
Sat-Thu 9am-7pm; Fri 1.30pm-7pm. Al Salata (4452 5555).